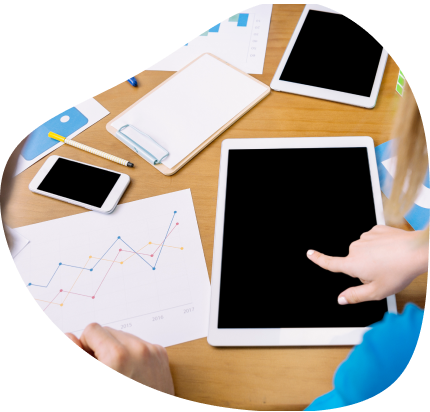 Enhance User Experience Across Devices
Today, having the best responsive sites is no longer a luxury, but a necessity. Your business needs to provide a seamless user experience across mobile, tablet, and desktop devices. At Cre8ive Labs, we understand the significance of responsiveness and design websites that adapt flawlessly to different screens.
Our expert team specializes in responsive website development services, ensuring that your users can access your content effortlessly, regardless of the device they use. We prioritize user-centric design, ensuring a consistent and enjoyable browsing experience for your audience. Our team meticulously plans and craft mobile-friendly sites from the start, considering every detail to optimize usability and engagement.
With a wealth of experience in responsive web design & development, our designers are proficient in building visually stunning and functional websites. You can trust us to create a high-quality, professional site that elevates your online presence and leaves a lasting impression on your visitors.