Do Global shares have taken a hit on Remote Developers due to coronavirus?
Yes and No.
Big shifts in stock markets are brewing and affecting many investments and businesses worldwide.
The NYSE, Dow Jones Industrial Average and the Nikkei crashes have all seen huge drops since the outbreak began on 31 December.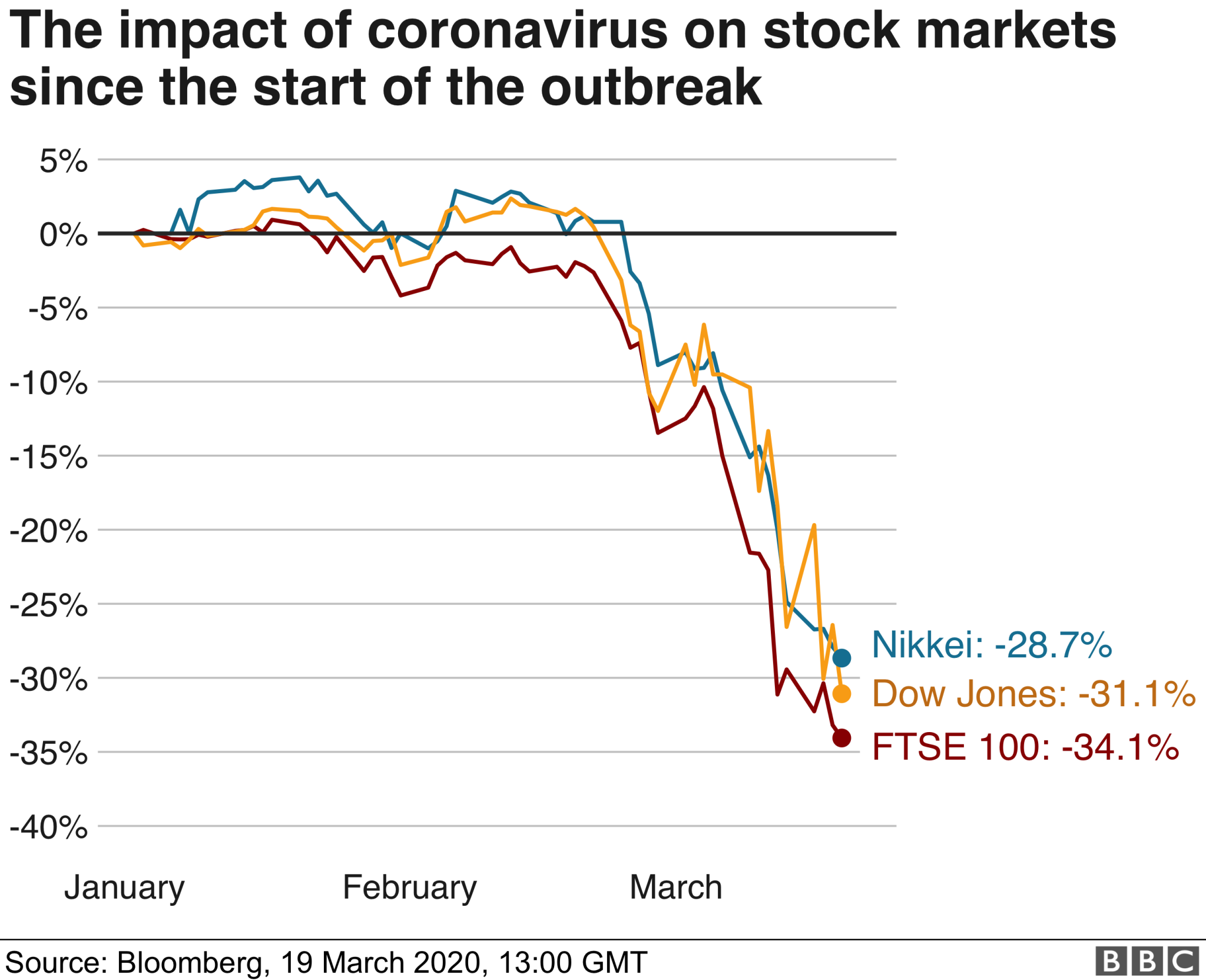 The Dow and the FTSE have seen their biggest one day declines since 1987.
Investors fear the spread of the coronavirus will destroy economic growth and that government action may not be enough to stop the decline.
Travel among hardest hits
Customers buying less
Even 'safer' investments hit
Growth could stagnate
Factories all over the world slowed down
On Wednesday, 11th March, the coronavirus outbreak was officially declared as a global pandemic by the World Health Organisation.
This was a clear indication of the virus being spread in other countries too.
Here's are the stats:
Chief Economist Tom Orlik & Jamie Rush from Bloomberg said Coronavirus Could Cost the Global Economy $2.7 Trillion.
The coronavirus is going global, and it could bring the world economy to a standstill. This study has alerted the world leaders leading to a global lockdown.
Guardian estimates at least 20% of the world's population is under some form of lockdown.
Businesses in many countries have come to a stand-still as quarantine is majorly observed which has resulted in less productivity.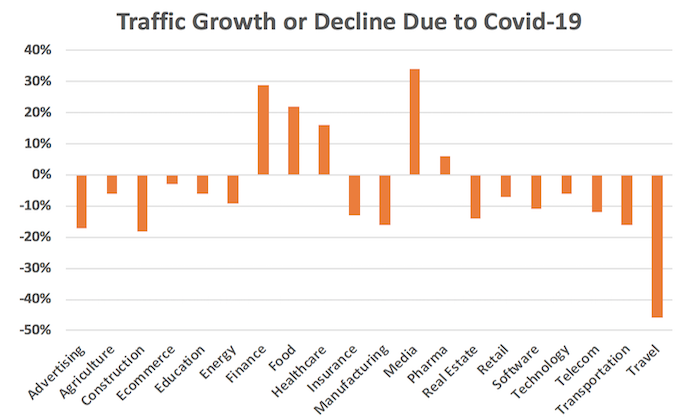 As for news (media) sites, they had a big conversion lift as many of them charged for people to read their updated information.
For example, you can only read a certain amount of content from the TechCrunch for free until you see a message that looks like this:
So now the major concern that arises here is are we all moving towards a global recession at the cost of Covid-19?
You will see people cutting back because the economy is predicted to get hit by 2.7 trillion dollars and experts are saying that we are going to go into a recession.
After slowing sharply in the last three quarters of 2018, the pace of global economic activity remains weak.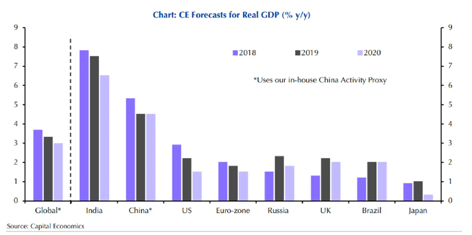 Rising trade and geopolitical tensions have increased uncertainty about the future of the world trading system, taking a toll on business confidence, investment decisions, and global trade.
Having said that, certain businesses are still running successfully despite the current economic situation.
The secret to their success is simple – consistency!
When I mean by consistency is how companies are still continuing to provide their services by following various measures such as:
Allowing employees to work from home
Giving them time flexibility
Coordinating with clients on a timely basis
On-time delivery
Outsourcing work or working with remote employees on project basis
Lets us explain you how major tech companies across the world are fighting the battle:
Facebook (FB), Google (GOOG), Twitter (TWTR) and Amazon (AMZN) have implemented remote working policies for many or all of their employees around the globe.
Google parent company Alphabet is recommending that all employees in North America, Europe, Africa and the Middle East work remotely
Facebook is extending work from home guidance to all employees globally whose jobs allow them to do so, company spokesperson Anthony Harrison said in a statement to CNN.
Twitter has made working from home mandatory for all workers globally. The company is also in communication with its San Francisco staffers after an employee from that office developed symptoms consistent with coronavirus, though no official diagnosis has been made, according to a company spokesperson.
Amazon is recommending that employees globally work from home if their jobs allow, a spokesperson said in a statement to CNN.
Now even many schools and universities have transitioned to online classes and Harvard has even asked students to leave campus housing within a matter of days.
This might pose a challenge to start-ups due to unavailability of team members who are interdependent to complete a project.
Chances are you either lose a project and hurt your reputation or lose a client.
But what if there was another way to get your project finished? A way that didn't take hiring new employees and didn't cost money like hell. there is actually an easier way.
So what is it?
Hiring Remote Developers
Similar to how you have in-house employees, did you know you can hire dedicated resources from India.
The situation here is under control due to proper planning, immediate decision-making skills and not panicking These selective businesses are still functioning despite the pandemic.
Also, a strict preventive measure, the Indian government has banned all International flights to India till 15th April 2020.
Moreover people arriving from highly affected countries like China, Korea, Italy, Iran, UAE, Spain and Germany shall be immediately quarantined.
These precautionary measures have limited the spread of this deadly virus, thus promoting safety first.
Keeping all these factors in mind, India is a reliable source to resume your development activities.
As per recent forecasts, almost 80% of the world's business processing is being outsourced to remote developers.
If you focus on hiring the right team, you'll definitely be back on track without risking a project or a client.
Here are 7 reasons that you should start using Remote Developers.
Remote Developers with technical skill set are abundant
Getting work done remotely is something that everyone has started taking seriously.
Now the COVID-19 outbreak has forced business leaders to rethink more efficient means of facilitating routine business activities.
India's gig economy, or the freelancing one, especially those who operate over the Internet, has taken off over the last three-five years.
So much so, that one in every four freelancers are from India.
The pool of these IR developers speak English fluently, which is a biggest advantage.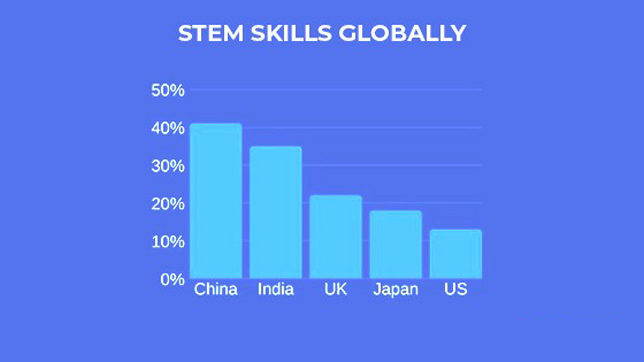 Do you know the United States currently has the largest population of software developers?
India will surpass the US in number of software developers by 2023 according to Evans Data's recently released Global Developer Population and Demographics Study.
During these difficult times, your daily administrative functions & team might not be operational.
What do you do next?
For companies who are highly relying on web developers, don't let coronavirus hinder your growth plan.
You need to act now.
Simply go and work with Remote Developers.
Variety of skill sets under one umbrella
Question is the skill set of a freelancer vs. the skill set of a creative agency.
Don't get me wrong.
The freelancer you're interviewing may be an expert in their craft.
We started as a freelancer too. There's nothing wrong with it.
At a certain point, however, after working with our friends on a project and that, we realized that the strengths of the team outweigh that of the individual.
For example, you need a killer graphic design work for your upcoming product promotion. You hired a freelance graphic designer who delivered on exactly what you need…
Now, what do you do with it?
Does the freelancer you hired understand how to generate successful Google ads; or, do you have to hire more freelancers to fully see this promotion through?
You will be never running out of cash.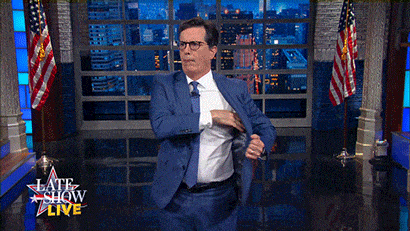 Overhead costs for in-house employees can run up the bill for fledgling companies.
That's why it's important to assess which roles need in-house staff to fill them, and which can roles can be outsourced.
Comparatively, outsourcing is economical and flexible for your organisation.
When you outsource, you save on salary and other employee benefits expenses.
Every remote developer will have a different price list. To know how we function, get in touch with us here.
Plug-n-play. Access to the talented pool & infrastructure.
Looking at the current light of the situation, many companies are either temporarily putting a halt on their operations or are asking employees to work from home.
Does that mean you'll stop your business operations?
Of course not.
You've to constantly look for someone who can keep you going…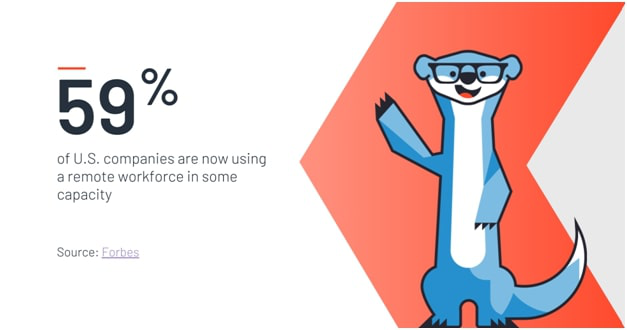 And because my agency works with hundreds of companies developing their Websites, Web & Mobile Applications in all the major sectors and we have 3 offices around the world, we are already starting to see how it is impacting small & medium size businesses.
Remote Developers are working around the clock.
Whether effective communication or following the deadlines, timing plays a vital role.
The time-zone, especially in India makes your business operations very favourable.
The best part here is that there is a single time zone i.e. GMT+5:30 across the whole.
India is 3 hours and 30 minutes ahead of Europe
India is 9 hours and 30 minutes ahead of the USA
Singapore in 2 hours 30 minutes ahead of India
Australia is 4 hours 30 minutes ahead of India
Time is also a competitive advantage for the companies that are working around the calls and wanting conference calls.
So when you see your competitors slow down, it is time for you to be consistent and rely on alternatives.
Ultimately the goal is to close the project quickly.
Workers quitting jobs at fastest rate.
Almost 3.5 million American workers quit their jobs in April 2019.
Have you ever wondered what would you do if your key employee quits job?
The process of replacing him and hiring someone similar to his skill sets would most certainly be a task.

It takes 52 days and $4,000 for an average business to fill a position.
Capturing Larger Market Share
This applies especially when you work with a team of remote developers.
Considering how the "millennial effect" is shaping the rise in remote working or freelancing, people with different skill sets come together to form a team of remote service providers.
A team of developers will always offer you a wide array of services under one umbrella. Also, it is extremely cost-effective.
Do you want to lose the projects in which you're not an expert?
Find the right partner and a team and handover these projects to them having speciality in that sort off projects.
In this way you can capture larger share of market by getting diverse projects.
Conclusion
One of the old Persian saying "This too shall pass,".
Hopefully, corona virus passes soon and has minimal impact on human lives. Run you businesses by working from home and avoid socialising. Stay healthy, stay safe, and wash your hands at regular intervals.